With iAmAgile you
Have a convenient tool for task estimation
Keep your team enthusiastic and engaged
Make meetings productive and fun
Estimate stories while having fun
Say goodbye to tedious plannings and embrace a more enjoyable and efficient way of estimating your stories. Engage in lively discussions, share insights, and make estimations in a fun and interactive environment.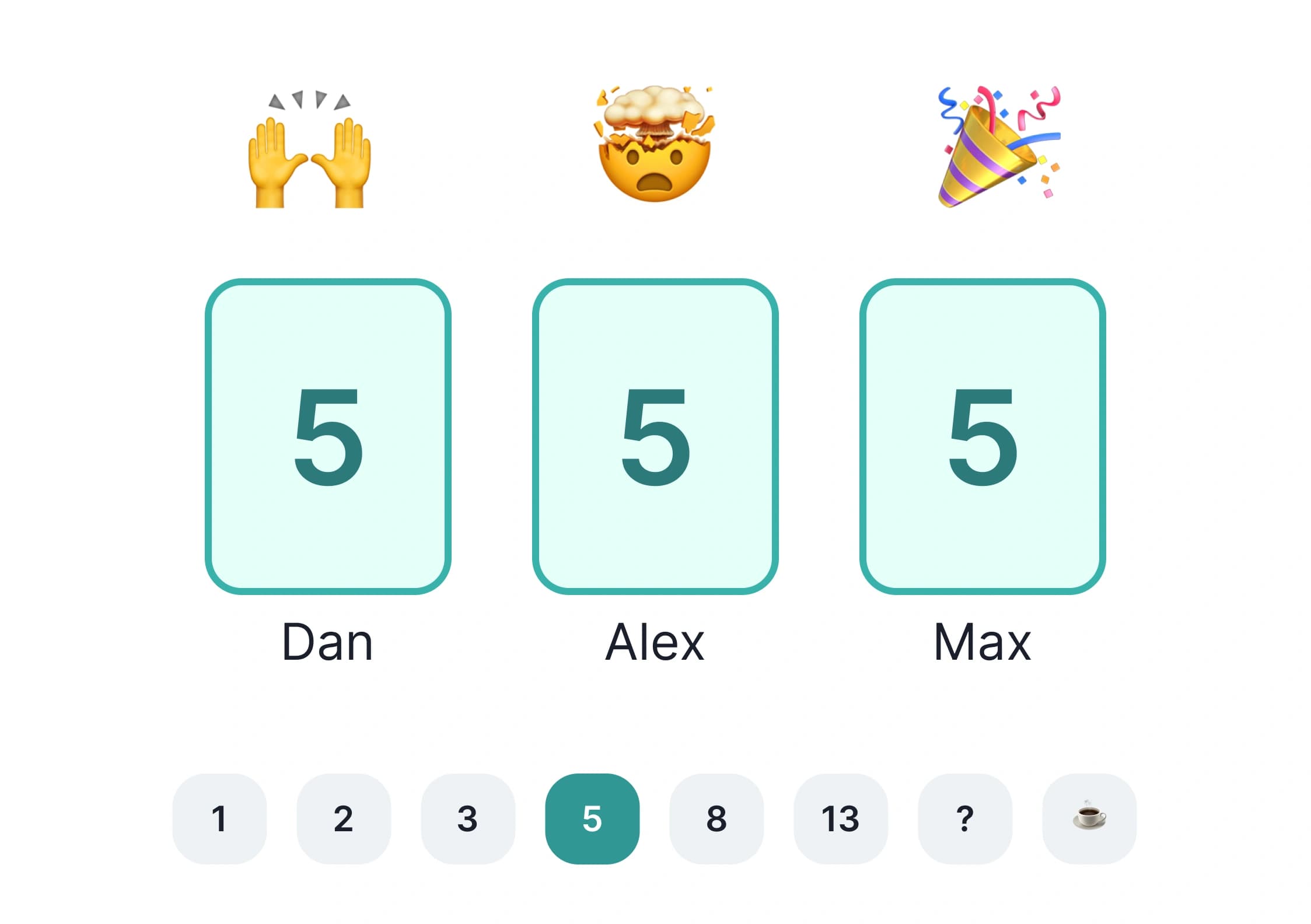 Slack integration
Using Slack? We got you! Create rooms and invite team members to participate in planning sessions directly from your Slack channel.
Learn more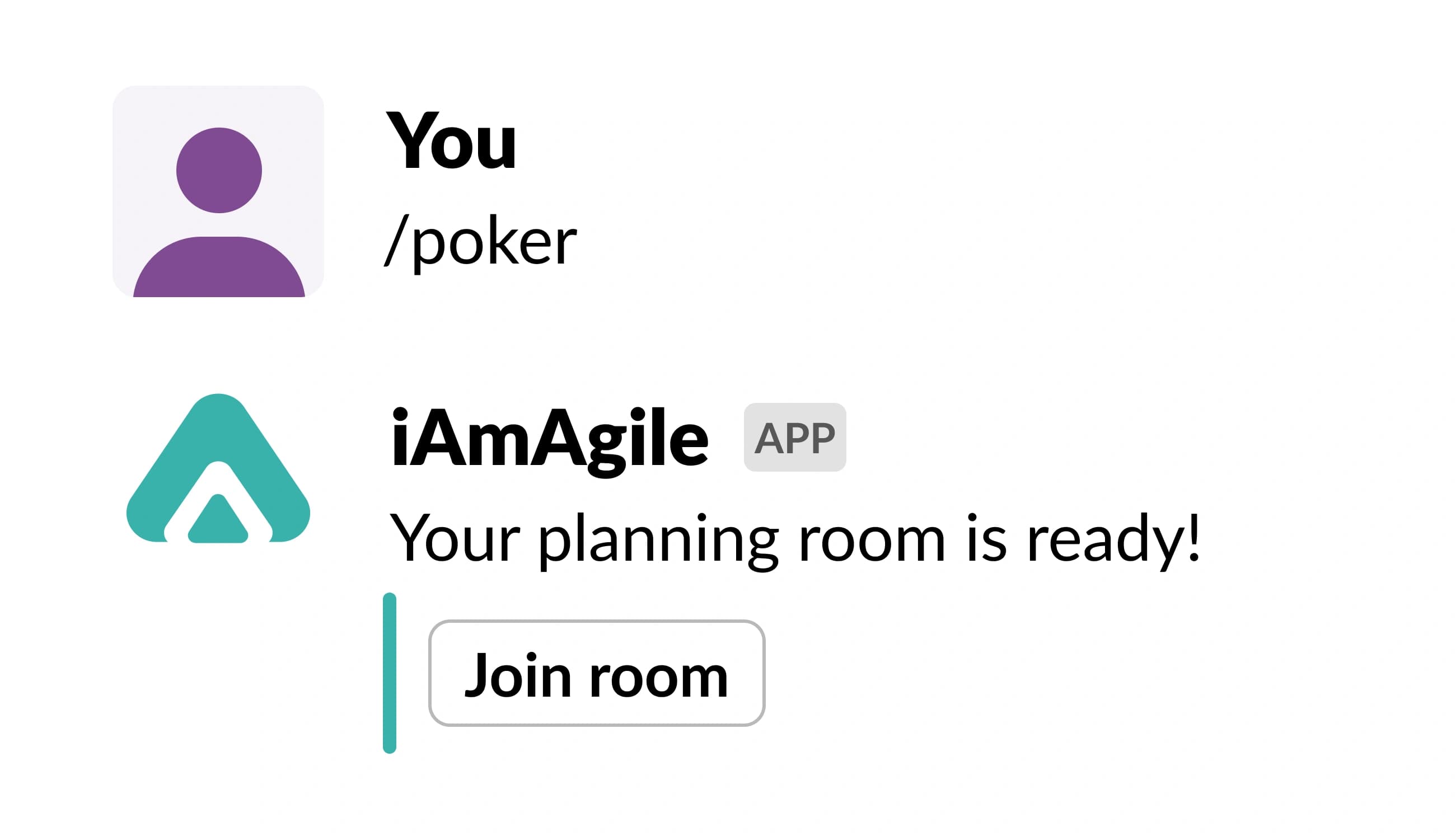 Customize votes to fit your workflow
Define your own voting scales, whether it's Fibonacci sequence, T-shirt sizes, or any preferred point system. Optimize your estimation practices for better project outcomes.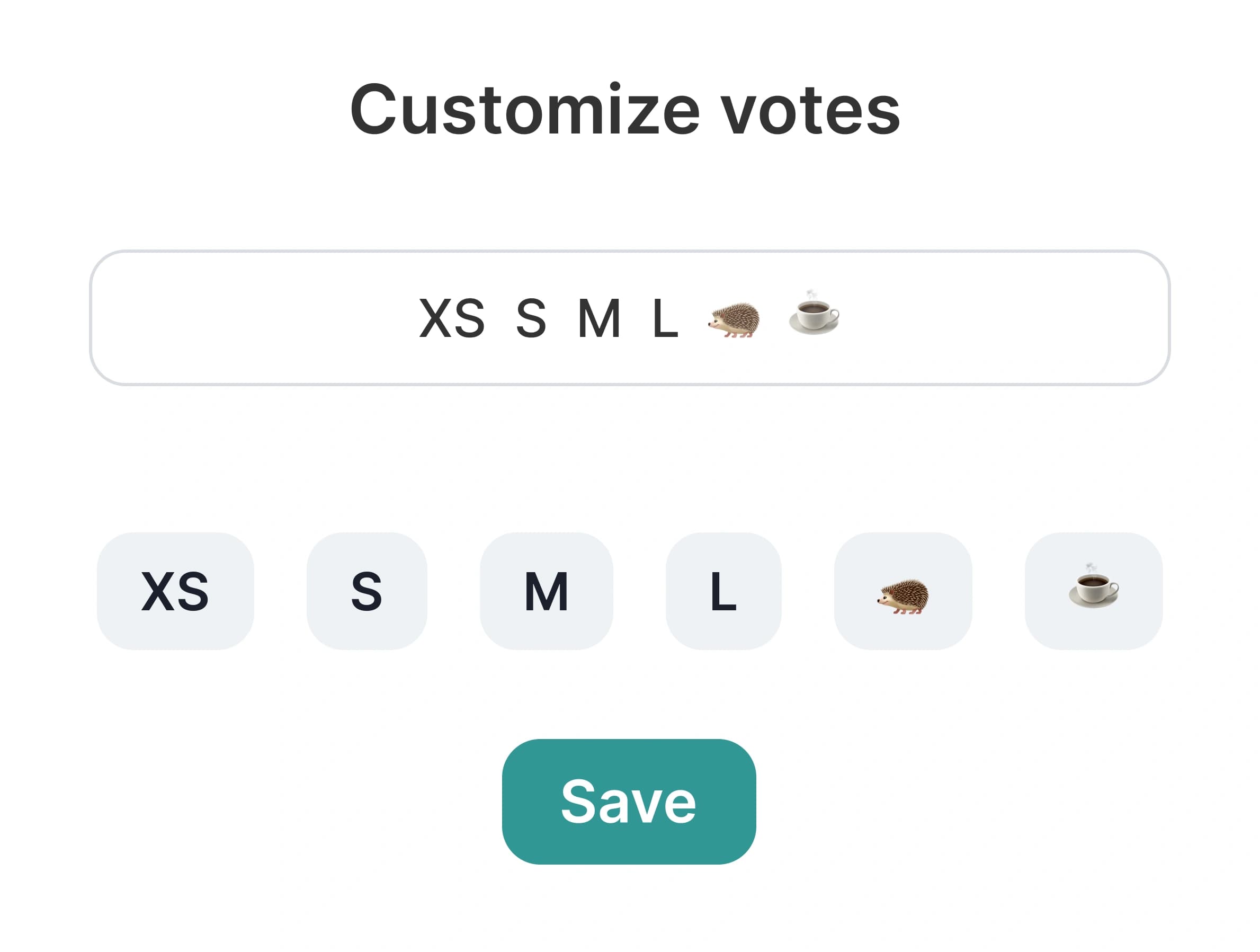 Interact with your teammates
Don't let your teammates fall asleep! High-five them to celebrate or poke to draw attention. Foster team collaboration and active participation.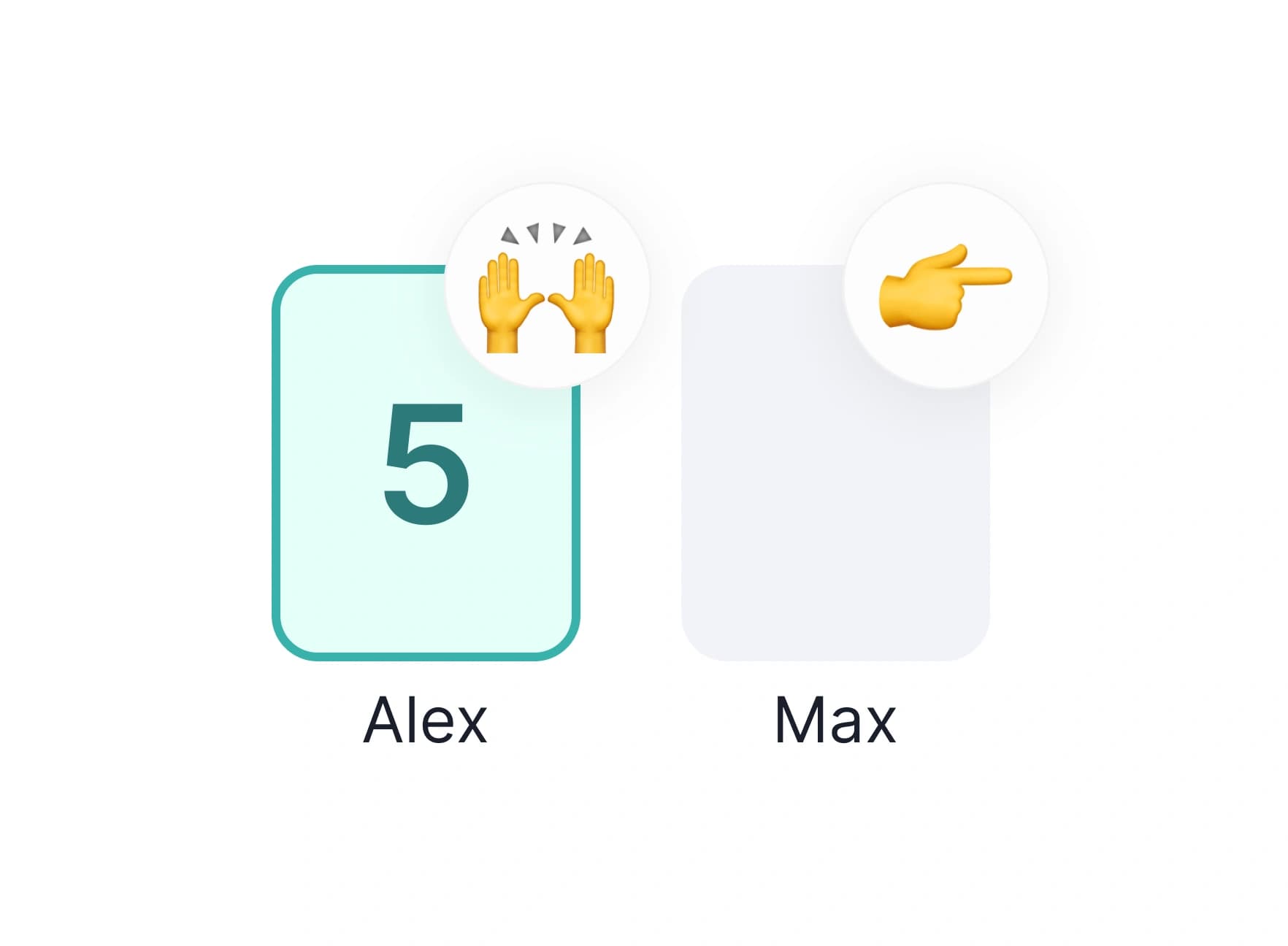 Stay connected on-the-go
Stay connected with your team, join estimation sessions, and make informed decisions even when you're away from your desk. Our platform is fully responsive and optimized for mobile devices.